March 9, 2011
Sorry We Missed You
If weren't able to attend the PBI 2011 Annual Seminar and Forum on In-House Pro Bono, you missed our best program yet.  But don't feel too bad because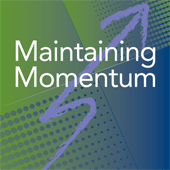 The PBEye was on hand to fill you in on the best three days of pro bono in 2011.
We had an excellent turnout with more than 300 attendees.  Our speakers and participants were remarkable, and as always we were happy to learn as much as we could from them about pro bono.  Below are some nuggets on the best of what the Seminar/Forum had to offer.
Law Firm Pro Bono 101
So much information, so little time! Extra special this year was the diversity of the attendees: geographic diversity (California, New Jersey, Minneapolis, Australia, Canada, Britain and beyond) and position diversity (non-attorney coordinators to firm/office managing partners).  We also had a great mix of experienced and relative newcomers sharing ideas and learning from each other.  It was a great start to the Seminar/Forum.
And just as a reminder, you don't have to wait until next year's Seminar/Forum for help getting your pro bono program off the ground.  PBI offers consulting services if you are starting or looking to start a pro bono program at your law firm or corporate legal department.
Master Class
This year's class brought together some of the greatest minds in pro bono to share ideas on how to keep blazing the trail.  Attendees discussed striking the fine balance between promoting the social good and finding the business value of pro bono.  It requires careful examination of legal services needs, the firm's capacity, and strategic planning for the program to align with the firm's goals. But it also requires a certain realism about how practicing pro bono can help the firm's business while working toward the larger goal of contributing to the public good.
Engaging Firm Leaders
Giving lawyers a broad range of opportunities can help increase attorney participation. Leadership comes from the top down, but can also come from the bottom up—and reach practice group leaders. To get them engaged, try to understand where firm leaders are coming from, and meet them there.
Peer to Peer: Pro Bono Partners
Being the pro bono partner can mean having a very complex leadership role within your firm. Sometimes it may difficult to show what value your position adds to the firm or to not get pigeon holed as the "minister of good works."  You've earned your position as a partner; don't be afraid to defend the work you do and your worth as an important part of firm management.
Growing/Maintaining Signature Projects
This dynamic session examined how to improve established signature projects and take them to the next level.  Signature projects can be grown when they are made easy for volunteers to participate in and engage their interests.  Involve public interest organizations and law firm and corporate partners to strengthen the program.  Working together with partners strengthens the projects and makes them sustainable.  Offer opportunities at all levels for attorneys and non-attorney staff to participate.
Forum Open Plenary
We heard numerous testimonies that pro bono does not add costs, but produces great benefits such as increased productivity, greater employee morale, greater sense of community, and can be used as a way to integrate legal teams.  Key takeaways to strengthen in-house pro bono programs:
Keep it fresh
Consider easier points of entry (legal education)
Highlight opportunities for relationship building, training, and mentoring
Obtain senior management buy-in
Pro Bono Assessment: The Qualitative Project
Understanding the impact of pro bono is essential to ensuring it's being done in the best possible way.  Within that context, it's important to understand that measurement of how much work is done or what effect it has is just one aspect of assessment.  To get a true sense of what's working and what's not, pro bono should be continually monitored and evaluated for effectiveness, which requires a commitment to looking at multiple metrics.
Pro Bono Public Relations Primer
Good preparation is key when trying to promote your pro bono programs.  Take time to foster a good relationship with your firm's communications department, if it has one, or whoever would be responsible for promoting a case or program.  When reaching out to reporters, first understand the risk and try to minimize it by considering all possible ways the story might be received.  And remember that reporters are very busy so delivering the most complete story possible to them will increase your chances of getting coverage.
This is just the tip of the iceberg so stay tuned for more once we start working through all the great material we received.  Upcoming topics will include our awardees, deeper looks into sessions that we'll turn into webinars, and audio and video from the three-day extravaganza!