February 3, 2011
Lockhart Gardner – Law Firm Pro Bono Challenge® Signatory Hits Prime Time
There are many indications that law firm pro bono has hit critical mass – law firm pro bono brochures and videos, questions about pro bono in RFPs from corporate clients, cocktail party talk about pro bono work – but one sure sign is the prevalence of pro bono in popular culture, including documentaries and prime time television.
As we've reported previously in The Wire, Lockhart Gardner, the fictional law firm at the center of "The Good Wife," a successful CBS series on Tuesday evenings, does a lot of pro bono work.  During one of its first episodes, a firm managing partner emphasized that "like many law firms we donate 5 percent [the highest aspirational goal of the Pro Bono Institute's Law Firm Pro Bono Challenge®] of our billable time to pro bono."
Again, this week, in between the maneuvering, scheming, and politicking, the plot revolved around a pro bono case Lockhart Gardner had taken, defending an inmate accused of stabbing another inmate.  It comes as no surprise that the show's creators are graduates of PBI friend, the Georgetown University Law Center.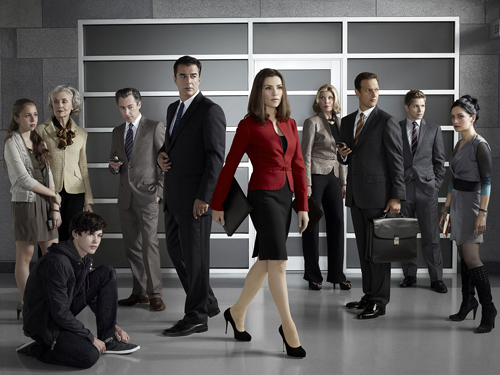 If your firm has more than 50 lawyers and you'd like to follow Lockhart Gardner's lead and become a Signatory to the Challenge® please contact Tammy Taylor, director of the Law Firm Pro Bono Project.  The PBEye is gratified that the extraordinary commitment of many major firms to pro bono service through the Challenge® has become the industry standard, not only in real life, but also on TV.
Who is your favorite fictional pro bono lawyer?  Leave a comment and let us know!